In case you hadn't noticed, I love working on blankets. I really enjoy the process of watching it grow with the repetitive movement of my hands. A few months ago, when I uploaded the following photo of my Stylecraft Special DK stash on Instagram, I loved some of the colours together and decided they had to be turned into a blanket.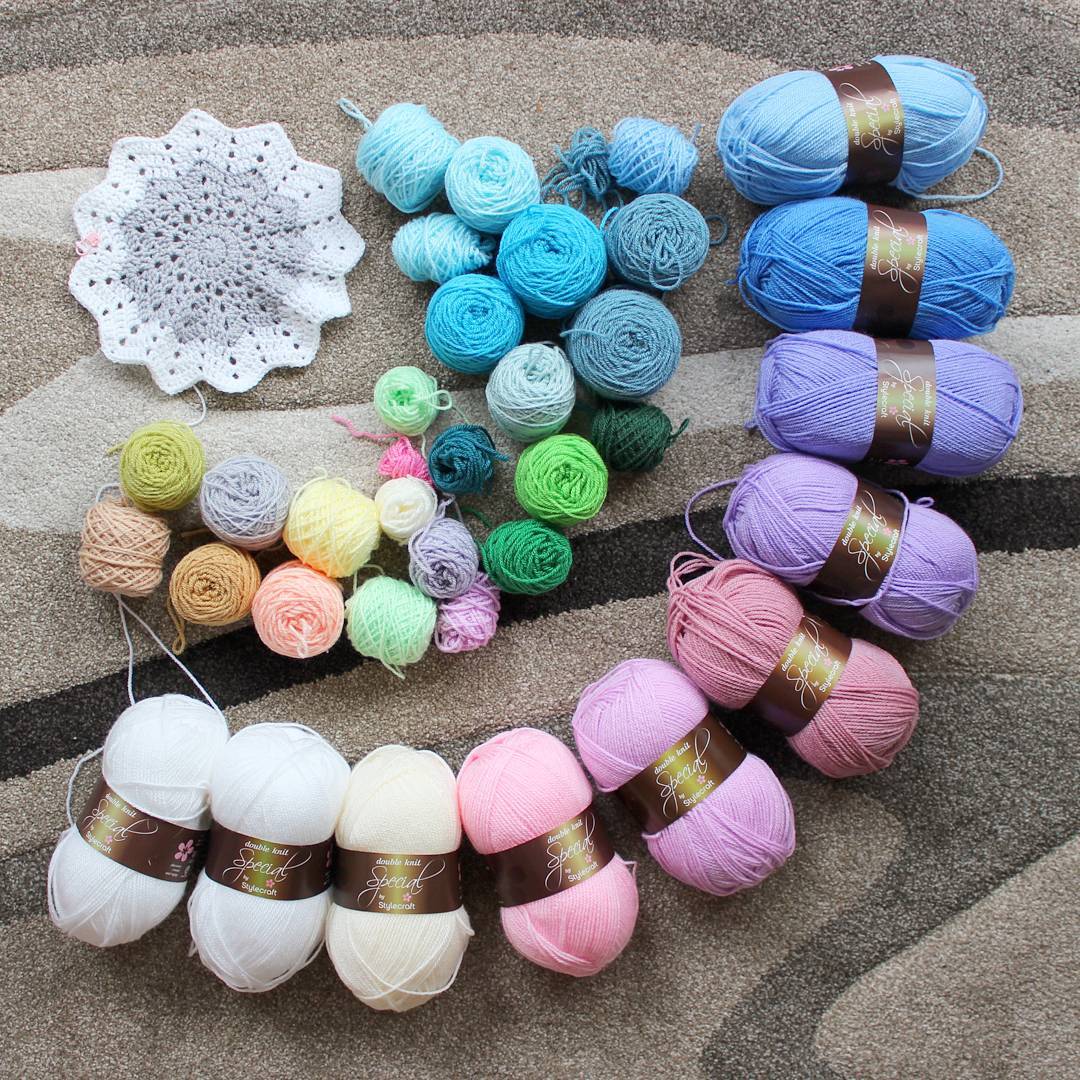 For the pattern for this blanket please visit Lucy over at Attic 24.
This blanket is a gradient from blue, through purples, and pinks, ending with cream. I thought I might share my stripe order in case anyone wanted to use it for something similar. I'd love to see other blankets if you use these colours, tag me on instagram @earlgreycrochet.
Each stripe is made up of two rows, one in each direction. So there is 42 stripes, with 84 rows.
Cloud Blue
Cloud Blue
Cloud Blue
Lavender
Cloud Blue
Cloud Blue
Lavender
Cloud Blue
Lavender
Lavender
Cloud Blue
Lavender
Wisteria
Cloud Blue
Wisteria
Lavender
Wisteria
Clematis
Lavender
Wisteria
Clematis
Wisteria
Clematis
Clematis
Candy Floss
Wisteria
Clematis
Candy floss
Clematis
Cream
Candy Floss
Clematis
Candy Floss
Cream
Candy Floss
Candy Floss
Cream
Cream
Candy Floss
Cream
Cream
Cream
Enjoy! Let me know if you use the colour order, and feel free to substitute colours to create your own gradient!