I swear I'm aiming to do monthly wrap up posts here, but I am also aiming to do about fifty other things at the same time.
These last few months were full of blankets! I am in love with crochet blankets lately. I worked on six different blankets during 2016!
At the beginning of November I gifted this beauty to my new little nephew. To check out more photos and details have a look at my previous blog post. I love it!
I also finished the beautiful Cedar River Blanket, pattern by Kat Goldin available on Ravelry. It was a late birthday present for my sister. I love making blankets, but our apartment already has three that I'm keeping, so back in June I decided to make my sister a blanket for her birthday. She sent me some photos of crochet blankets she liked online, and I took the colours and designs as inspiration, ordered some beautiful Stylecraft Special DK in white, sherbert, silver, turquoise, and storm blue from Wool Warehouse (which I love, the yarn arrives in about 9 business days!) and decided on the Cedar River Blanket. Here are some various progress shots from throughout the year and some finished photos.
You may have seen on Instagram or Facebook that basically the moment I finished my Cedar River Blanket I started a new blanket using some of the left over yarn (in white, sherbert and silver). I used a simple hexagon pattern and a join as you go join. The join looked complicated to start with, as on the final round you have to remove your hook from the loop and then insert it through the other piece you're joining to before creating the next stitch, but I got the hang of it pretty quite and I'm really happy with how neat it turned out. The finished item is available in my Etsy shop along with the rest of the items I'm selling that I moved over there.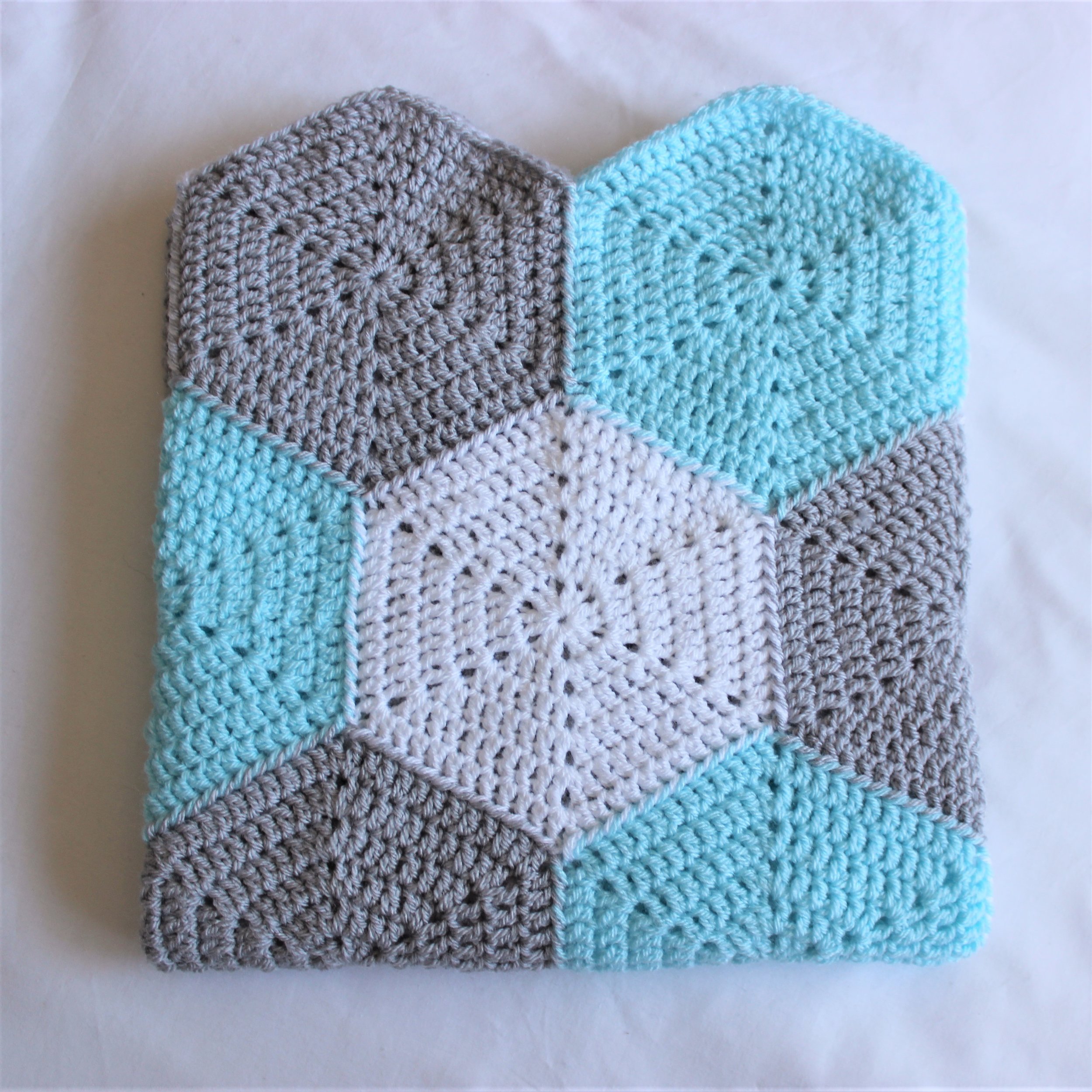 I spent a lot of time in December working on Christmassy things. This included finishing the Christmas wreath I started in 2015, and making two sets of decorations to give as gifts. There were some little bear heads with Christmas hats that I gave as gifts to some friends, and some other decorations that went inside bonbons for my family on Christmas day.
After Christmas I was able to crochet a bit more for myself and have been working on my Cupcake Blanket again. Which brings me to some plans for 2017. My immediate plans are to finish three projects I started in 2016 - the Cupcake Blanket, and two Lalylala patterns - Sepp the Seahorse and Rita the Rabbit.
At the end of January I am planning on ordering some more yarn from Wool Warehouse for a new CAL (that's a crochet-a-long!) from Scheepjes which looks beautiful. I'll be starting it in February and hopefully alongside that I'll be making some more things for my shop. We'll see how it goes!
Stay tuned and don't forget to have a look at my Etsy shop and hit favourite on a few things if you have an account! Thanks!